We Guide You to Your Next Home
We're here to be your advocate and partner throughout the home buying process. Our mission is to provide you with a seamless and enjoyable experience.
From leveraging the latest technology tools to assist in your home search to navigating local and legal ownership requirements, we'll get you through with integrity and collaboration. The more complicated parts of the process are where we excel. Let us share our expertise and passion for real estate with you.
Download our 2023 Spring Buyer's Guide Here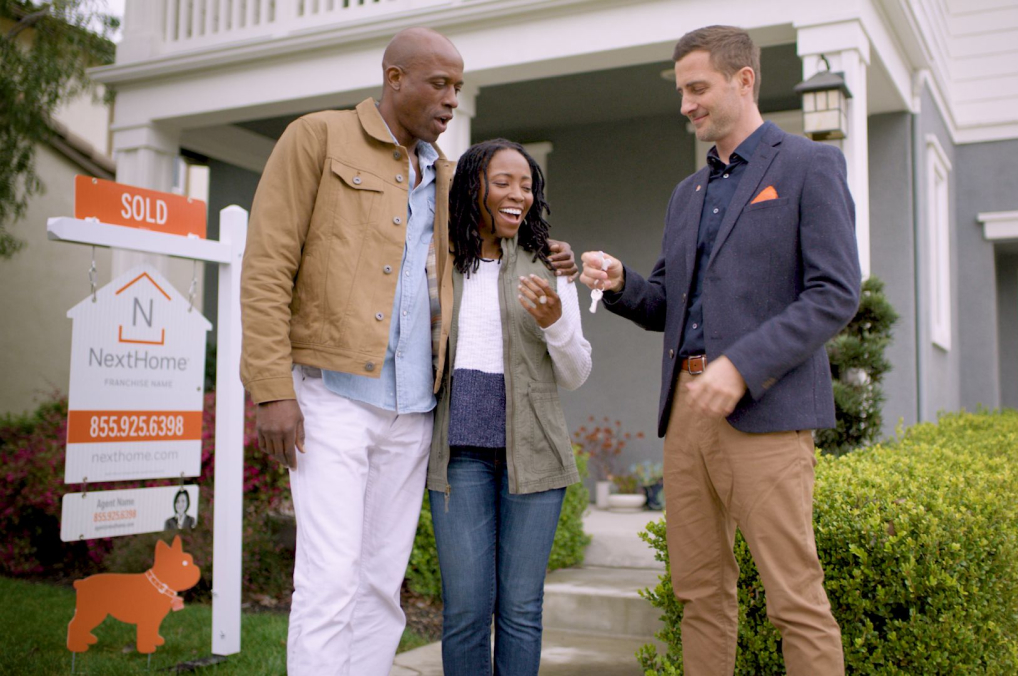 Buying a Home, the NextHome Way
Testimonials
" Just amazing! There are so many great words we could use to describe our experience...Awesome, fantastic, wonderful, impressive, excellent... the list could go on and on. We promise you can't go wrong with Team McGuire! "
- CourtneyRaeEmerson
" Patrick is simply the BEST! His expertise and knowledge of the industry is top notch. He answers any and all questions quickly, and is always available for his clients. I give him my absolute highest recommendation! "
- Darrell Davis
" First time home buyers or fifth house Suzanne and Patrick are the best realtors you could ask to have in your corner . From start to finish buying my first home 23 days couldn't ask for better!!! "
- camronverbanac
" I was in a very tight spot when a friend recommended Pat. What a lucky break for me this referral was, instead of picking a name out of a hat. Not only is Pat (and his team) thoroughly professional fully knowledgeable about the local market, but he was highly sensitive to my personal situation and went far out of his way to walk me through the technological changes that had occurred in real estate since I had sold and bought a home almost twenty-five years ago. Thanks to him, I was able to complete the transaction on the most favorable terms to me in the shortest possible time. You could not be better served by anyone else in the business. "
- Steve Gallop
" As the Mcguire team and I embarked on the journey towards home ownership, there were several challenges immediately presented in various forms. There is no other team I would want on my side to help navigate through the process. Patrick, Suzanne, and Roger are the consummate professionals. At every step, they were there. For every obstacle, they found the solution. My expectations were surpassed immediately. I can't thank them enough for everything they did, and continue to do well after closing. My forever home / dream is now a reality thanks to these wonderful people. "
- Mark Tulin
" Suzanne had a buyer within a month and a closing in two. It sat on the market with a previous realtor for 2 years! Suzanne priced it right after doing a thorough and targeted market analysis and aggressively pursued offers. Once under contract, she kept her eye on the ball and paid attention to EVERY little detail until it closed. After the closing there are always these niggling little details. Suzanne took care of all them...even the ones I weren't aware of! The funny thing is that I never had the pleasure of actually meeting her. It was all done over the phone and emails. With that said, I am very comfortable giving her 5 stars on all categories and would be the first agent I would return to for any real estate transaction in SW Florida. Mat "
- mathayes
" Patrick was our property manager for several years and struck with us thru several mishaps that had nothing to do with him and sold your rental. we would highly recommend him. Norm Clavio "
- Norm Clavio
" Suzanne was able to sell my place when other realtors couldn't. She has great enthusiasm, and she kept on top of things. I wish she had been my realtor from the start! "
- susu220
" A friend of mine told us about Suzanne. So we called and met with her. We were very happy to see how passionate she was but, mostly how well she knows her job. She had all the important informations we needed to know and answers our questions and concerns. We had a narrow time frame for selling and closing and she made it possible. We highly recommend Suzanne McGuire to anyone who need a very good and professional realtor in SWF. "
- bofrance58
" The McGuire team provided an amazing real estate experience. From our first contact by telephone, through closing, my wife and I felt confident and secure in knowing we were getting the best property for our family. Moving across the country (1,200 miles) is a big deal and they put us at ease throughout the entire home buying process. Thank you for helping us find our dream home in Naples, Florida! "
- chuckgoode4
" I can sleep well with Suzanne ??... My apartment is well managed. I am french and it s a good chance to have found such a person like her. Thank you so much. "
- Cyril Pelletier (Investor)
" Highly recommend! "
- Jennifer Scouton
" I could not have asked for a better home buyer experience. Roger showed me several properties and was patient, kind and knowledgeable as I took my time selecting the best property for me. I would not hesitate to recommend Roger Young. Roger is honest, trustworthy and displays the integrity and commitment that I was looking for in a realtor. "
- Dianne Saak (Satisfied Home Buyer )
" One word... AWESOME. From our first meeting to a signed lease Suzanne was a consummate professional. She had my house rented in a week! Great tenants and great service all the way around. Don't waste your time anywhere else...She is the best! "
- user4888505
" Professional, quick to respond, and very knowledgeable. I am so glad that I used Suzanne. She came highly recommended and I see why. Great experience! "
- user20847724
" SuZanne was there "holding my hand" Through the entire buying process. She continues to d to work for me diligently even after my vacation was over and we had to complete the sale long distance. No question was too small, or too large. She was knowledgeable and responsive to my calls beyond normal business hours -- willing to go the extra miles to accommodate my schedule. Want a great realtor ?? Call Suzanne!! "
- joral2583
" Suzanne was referred to us by a friend, he told us she sold his house in two weeks, he raved what a great job she did. So we called, we loved working with Suzanne, she was wonderful, she kept me informed through the entire process, and updates. My house sold in less than 3 weeks and full price, I have already referred her to three friends and I just closed 2 days ago. Thanks Suzanne, for all your hard work and effort in selling my house. Thanks again, Gigi "
- agigirod
" Excellent at what they do! Knowledge of the area is fantastic, and their personality and working with them was great! They went the extra mile with the home inspections, as we were still out of town, as we moved here from Indiana. I would recommend them to my friends and family. "
- ada2hart
Previous
Next